Sphere8 had the pleasure of collaborating with Nash Baker Architects on the renovation of a townhouse in Knightsbridge. One of the most remarkable features of this renovation was the inclusion of a basement training pool built beneath the garden of the property.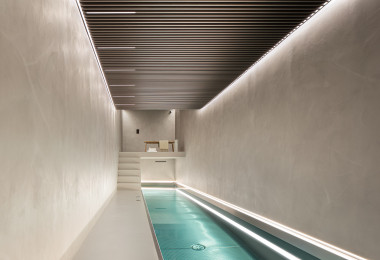 © Sphere8, 2022
This was incorporated due to the owners' love of open water swimming. The pool itself was built in the basement with the surrounding walls covered in our Sphere8 waterproof wall finish in the colour 'C'est Balaud' and our LuxSphere resin flooring system in a custom colour to match.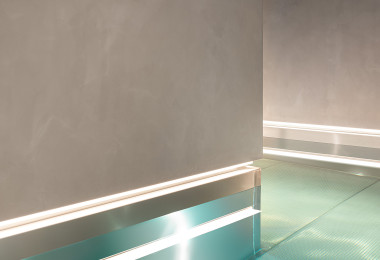 © Sphere8, 2022
As the house is in the centre of London, the team at Nash Baker felt it was essential to make the swimming pool area a haven of tranquility. To give life to this concept they used a neutral palette and focused on the slight textures of the resin walls, floors and metal swimming pool.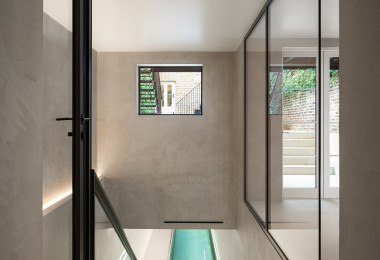 © Sphere8, 2022
The seamlessness of Sphere8's resin wall coverings enabled the architects to highlight the expanse of the room. Its slight texture helps to create a contrast to the smoothness of the surrounding surfaces and gives the room an earthy mineral feel. Sphere8's LuxSphere poured resin flooring not only produces a minimalist finish, but also is perfect for a pool area as it is warm and soft under foot.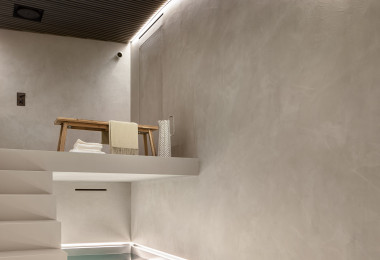 © Sphere8, 2022
Custom Colour Wall Finish and LuxSphere Floor (Photography by David Butler) (Design by Nash Baker Architects)